And the Oscar goes to… researchers at Iowa State University for their work on biodiesel.
This ISU press release posted on IowaPolitics.com says the team won a 2009 R&D 100 Award, dubbed the "Oscars of Invention" by the Chicago Tribune and handed out by the editors of R&D Magazine that salute the 100 most technologically significant products introduced into the marketplace over the past year: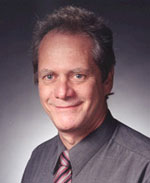 A team of 10 ISU researchers led by Hans van Leeuwen, an Iowa State professor of civil, construction and environmental engineering and president and founder of MycoInnovations, for their work to use a microscopic fungus to produce biodiesel from plant processing wastes…
The special biodiesel they developed, now being commercialized as Mycofuel(tm), is made from lignocellulosic biomass. The process involves treating switchgrass, corn stover or forestry wastes with ammonia and naturally occurring white-rot fungi to degrade the cellulose. The resulting sugars are used to grow a different, fat filamentous fungi – mold that's about 60 percent oil. The oil is released using an ultrasonic treatment, which causes the fungal cells to explode. The oil is then recovered by extraction with an improved organic solvent system.
A catalyst – along with some added ethanol or methanol – aids in rapid transformation of the oil into a biodiesel fuel. A byproduct of the leftover fungal biomass can be used as a high-protein animal feed. The water can be reused in the fermentation process.
"Biodiesel production from traditional oil-rich crops is limited by land availability, climate, and environmental and social issues regarding the use of feed and food crops for fuel," Van Leeuwen said. "This method of producing biodiesel is green, sustainable and doesn't compete with food crops."
Last year, Van Leeuwen picked up a 2008 R&D 100 Award for his work improving the efficiency of the corn-to-ethanol conversion process using a different fungal process.