It appears that some of the concern over the difficulty to secure financing for biofuels projects may be a worry of the past. Rabobank recently established a Renewable Energy and Infrastructure Finance (REIF) team in the Americas. Tomas Emmons has been selected to head the department with teams in Europe, Asia and now New York. Also in the states, the Department Of Energy (DOE) has made several big funding announcements for advanced biofuels development including the release of $85 million for development of algal fuels.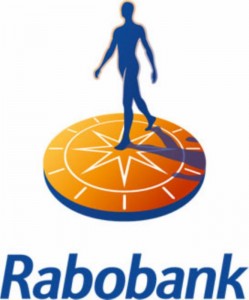 The new REIF team will specialize in non-and-limited-recourse finance solutions in renewable energy, bio-energy and energy infrastructure projects. In addition to biofuels and biomass investments, they are active in wind and solar.
Specifically for the United States, Rabobank, "intends to establish relationships with developers, owners and operators of renewable energy generating facilities and technologies." The bank will initially participate in and co-underwrite project financings, and in the future will lead project financing transactions. In addition, Rabobank is looking for opportunities to finance the renewable energy activities of its food and agribusiness client base.
Marcel Gerritsen, Global Head of REIF, said in a press statment, "Rabobank's agricultural roots and cooperative structure ensure that we are especially aware of the need for sustainable development, and drive our goal of making sustainability an integral part of our business. Our goal overall is to apply our financial services to effectively contribute to the transition from a high-CO2 to a low-CO2 economy and, within the renewable energy sector, to further develop sustainable energy supplies and technologies around the world."