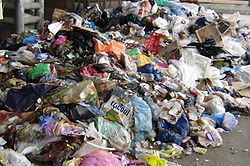 With the slurry of marriages and divorces in the biofuels and biomass industry, it is hard to keep up. In the municipal sold waste arena, CleanTech Biofuels has announced a joint research agreement with Fiberight to establish, "the anticipated yields and operating costs from using biomass produced by CleanTech Biofuels for the production of ethanol using Fiberight's proprietary enzymatic processes." Under this agreement, CleanTech will provide around 2,000 lbs of biomass feedstock derived from Chicago's municipal solid waste to use in Fiberight's conversion technology. CleanTech Biofuels is a company focused on developing technology to convert municipal solid waste into biomass to be used to produce biofuels such as ethanol.
According to Fiberight CEO, Craig Stuart-Paul, preliminary tests using the CleanTech biomass in the Fiberight system have been encouraging, with anticipated ethanol yields in excess of 80 gallons per ton of biomass used. Earlier successes point to solid waste as a viable feedstock to produce ethanol.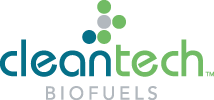 Ed Hennessy, CEO of CleanTech said of the agreement, "This research agreement with Fiberight is another step towards validating the use of our biomass as a feedstock for energy production. Our combined technologies are capable of turning the garbage from our communities into clean renewable energy. In a market where energy demand continues to grow and the cost of handling waste continues to increase, CleanTech is ideally situated to bring its technology to municipalities, solid waste haulers, operators of landfills, and materials recovery facilities."
CleanTech's biomass technologies are available for cities, solid waste haulers and landfill operators to produce renewable energy including electricity production and biofuel production.