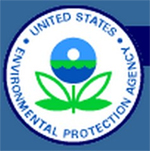 There is less than one week left for you and other clean fuel proponents to actively support one of the most important issues in the ethanol industry today: increasing the allowed ethanol blend to E15.
This is the most immediate way to grant clean, American-made fuel access to a market currently dominated by the oil industry. The ethanol industry must continue to grow if it is to produce enough product to meet the growing demand that more blender pumps and FFVs will create. The current limit on the amount of ethanol that can be blended into a gallon of gasoline is at ten volume percent ethanol (E10) for conventional (non flex-fuel) vehicles. Growth Energy and 54 ethanol manufacturers submitted the E15 waiver application on March 6, and EPA must make a decision by December 1, 2009.
An immense amount of testing has shown that there is no scientific justification for the 10 percent limit on ethanol. In the past two years, multiple comprehensive studies involving over 100 vehicles, 85 vehicle and engine types, and 33 fuel dispensing units have been completed to evaluate the affects of ethanol-gasoline blends above 10 percent ethanol. These studies include a year-long drivability test and over 5,500 hours of materials compatibility testing. This research all shows that emission control systems are unaffected by a 5 (or in some cases 10) percent increase in ethanol content.
There is only one week left for you to send your supportive comment to the EPA as the public comment period ends July 20. Please send your comments today by going to www.GoE15.com.