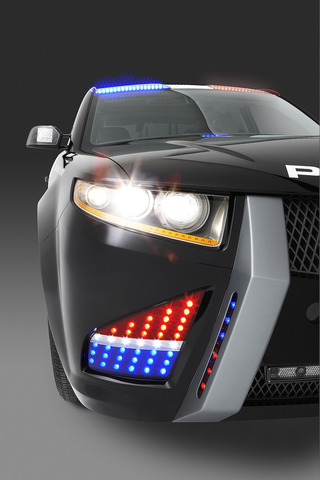 A car maker that plans to build the world's first police car designed from the ground up specifically for law enforcement officers and that will happen run on biodiesel has narrowed its choices to three states for its factory.
This press release from Carbon Motors Corporation, a new homeland security company, says Georgia, Indiana and South Carolina are finalists for the plant that is expected to create 10,000 new direct and indirect American jobs and make a $3 billion positive economic impact on the selected region over the next ten years:
"We are honored and tremendously appreciative to have such great choices on where to produce the world's first purpose-built law enforcement patrol vehicle for our nation's law enforcement first responders. Additionally, it is very important that we recognize and extend our appreciation to Governor Jennifer Granholm (D-MI) and Governor Bev Perdue (D-NC), their respective teams, as well as the citizens and first responders of the State of Michigan and the State of North Carolina for their interest in Carbon Motors," remarked William Santana Li, chairman and chief executive officer, Carbon Motors Corporation. "Although there has been a great deal of focus on which state will be our home, we must remember that it is 'country first'. The United States of America has a national security interest in seeing that this vehicle get into production as quickly as possible," continued Li.
A final announcement is expected sometime this summer, maybe as early as the end of this month.