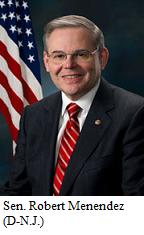 Legislation introduced by Sen. Orrin Hatch (R-Utah) and Sen. Robert Menendez (D-N.J.) could get more natural gas-powered vehicles on the road.
This article from The Mainstreet Business Journal says the bill is a follow-up to Hatch's measure a few years ago:
"In 2005, as part of the Energy Policy Act of 2005, I was able to get the CLEAR Act enacted into law," Hatch said. "That legislation has promoted the purchase of alternative-fuel and hybrid vehicles, alternative-fuel infrastructure and the use of alternative fuels in vehicles. I have been very pleased with the growth in the use of hybrid-electric vehicles in this country since the passage of the CLEAR Act, but I have been less pleased with the growth in natural gas as a transportation fuel. I believe strongly an extra push is needed to spur the greater use of natural gas and to get more natural gas vehicles on our roads."
The Menendez/Hatch Natural Gas Act (S. 1408) would extend the life of the CLEAR Act credits for natural-gas vehicles, natural-gas filling infrastructure and for the use of natural gas in vehicles. It also creates a new incentive for the manufacture of natural-gas vehicles and trucks.
The bill hopes to address the shortage of commercially-available natural gas-powered vehicles.