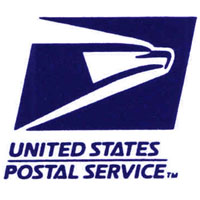 One thousand flexible fuel vehicles and 900 gasoline/electric hybrid will be part of the replacement of nearly 6,500 U.S. Postal Service (USPS) to its delivery fleet, part of a vehicle purchase by the U.S. General Services Administration (GSA). The remaining 4,600 of the GSA purchase for the USPS will be fuel-efficient, four-cylinder vehicles.
"With our fleet traveling more than 1.2 billion miles a year, the Postal Service consistently looks for ways to reduce the environmental footprint that results from visiting every home and business in America six days a week," said Sam Pulcrano, vice president, Sustainability. "The GSA fleet upgrade program will help us continue these strategies."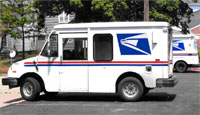 Since 2006, the USPS has inceased their alternative fuel use 41 percent.Over the next five years they plan to reduce the use another 20 percent over the next five years. Replacing aging vehicles with more fuel-efficient and alternative fuel-capable vehicles is key to reaching that goal.
"This is a unique opportunity for the Postal Service to continue work on our goals for improved fuel economy, greenhouse gas reductions, and on our position as an environmental leader," said Wayne Corey, manager, Vehicle Operations, who is overseeing the vehicle delivery.
There was no cost to the Postal Service for the vehicles. GSA bore all purchase and distribution expenses.