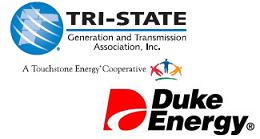 A power company that serves portions of Colorado, Nebraska, New Mexico and Wyoming has inked a 20-year deal to sell power from a 51-megawatt wind energy farm that will be built in East Central Colorado.
This company press release says Tri-State Generation and Transmission Association and a subsidiary of Duke Energy Corp. signed the deal that will help Tri-State meet the requirements for its 44 member distribution cooperatives:
"This wind power project is an important part of our near-term strategy to diversify our portfolio with renewable resource that complement our fleet of baseload generation," said Ken Anderson, Tri-State's executive vice president and general manager. "It also keeps us ahead of targets to meet renewable energy standards on behalf of our member co-ops."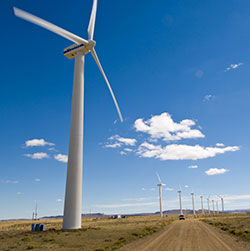 The Kit Carson Windpower Project, named for the county in which it will be sited, will be comprised of 34 1.5-megawatt General Electric turbines to be erected on a 6,000-acre site northwest of Burlington, Colo. – within the service territory of Tri-State member co-op K.C. Electric Association. "We are glad that Tri-State has chosen this site for its new wind farm," said John Huppert, general manager of K.C. Electric. "It calls attention to the fact that areas served by the region's electric cooperatives are ideally suited for the development of renewable resource projects."
"Duke Energy is pleased to be able to help Tri-State bring clean, renewable wind power to the customers of its member cooperatives," said David Marks, senior vice president for wind energy at Duke Energy Generation Services (DEGS), a business unit of Duke Energy that owns and develops renewable energy assets.
Tri-State officials say no new transmission facilities will be needed for the project.