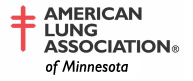 An E85 promotion will lead off the Governor's Ethanol Challenge event at Fiesta City Speedway in Montevideo, MN on July 10. According to the American Lung Association of Minnesota, the Cenex C-Store at 2402 E. Highway 7 in Montevideo will offer an 85 cent per gallon discount on E85 from 1-5 p.m. Biodiesel will also be discounted by 10 cents per gallon during the promotion.
The Governor's Ethanol Challenge races are part of the Wissota Auto League's Midwest Modified class competitions. Racing begins at the Fiesta City Speedway in Montevideo at 7 p.m. A race car will be on display at the Cenex C-Store during the promotion.

The event is supported by the Cenex C-Store, Chippewa County Corn Growers, Minnesota Corn Growers Association, Minnesota Soybean Growers Association, The Minnesota Clean Air Choice Team and the American Lung Association in Minnesota.