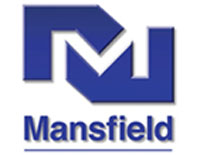 According to Convenience Store News, Mansfield Oil, a downstream oil company that provides fuel services throughout the U.S. to convenience stores and other retailers, will be acquiring C&N Companies, a leading ethanol marketer based in Minneapolis.
Mansfield operates 650 bulk terminals and 900 supply points in 48 states and plans to immediately begin marketing C&N products to refiners and blenders.
C&N was founded by Jon Bjornstad, a former Cenex Petroleum unbranded fuel marketing manager who established C&N in 2000 to produce and market biofuels and ethanol. The company now accounts for more than 500 million gallons of ethanol production at 11 plants in the U.S. and Mexico and 150 million gallons of biodiesel. He will continue in his role as president. He believes selling to Mansfield will take the company to the "next level".

"We're going to be able to tap into 50-plus-year relationships with the blender customers that my ethanol plant customers have in North America," he said. "And that's really important to my ethanol plant clients as we efficiently and effectively bring their product to market. For our plants, at the end of the day, it's all about transportation logistics and the ultimate netbacks that they can achieve."
The deal greatly enhances the Georgia-based Mansfield's geographic strength in the Midwest.