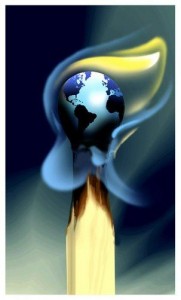 Everything. According to the Brazilian Sugarcane Industry Association (UNICA). The rationale? Brazil's highly successful, 30-year experience with sugarcane as a feedstock for ethanol. The country's ethanol program has been in place since the mid-70s. In this time frame, ethanol has saved nearly 600 million tons of greenhouse gas emissions. How much is that? It would take 20 years and six billion trees to have the same results.
Unlike any other country, Brazil's use of ethanol makes gasoline the alternative fuel. In 2003, flex-fuel cars (FFV) were introduced and today 34 percent of the light vehicle fleet are FFVs and close to 90 percent of new light vehicles purchased are FFVs. In addition, 46 percent of the country's energy is provided by renewable sources. In addition, all of Brazil's nearly 400 sugar and ethanol mills are self-sufficient in electricity, and a growing number of mills are generating a surplus by using cane straw and bagasse,
According to the UNICA's senior international affairs adviser Geraldine Kutas, "Brazil could be a low-carbon economy. Unfortunately, even though the country is a large renewable energy producer, it is also the fourth largest emitter of carbon, because of deforestation. The fight against climate change requires ambitious public policies and joint leadership from the government and the public sector."
This is just one success story that will be highlighted during Green Week, June 23-26 in Brussels, the largest annual conference to focus on the European Union's environmental policies. UNICA will participate in both a panel discussion, "Climate Change: What can be asked of emerging economies?" on June 24 as well as have a booth set up in the exhibit area.
For more information about other speakers, topics and events during Green Week, visit www.greenweek2009.alligence.com.