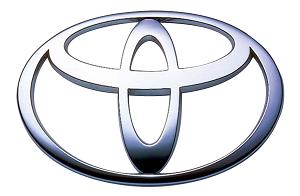 The world's biggest car maker is promising to launch a new fuel-cell car by the year 2015.
This Wall Street Journal article says Toyota made the pledge during today's annual shareholders meeting:
Other investors asked about the company's strategy for low-emission, fuel-economic vehicles, a core growth area for many car makers in the current tough environment.
Executive Vice President Masatami Takimoto said at the meeting that the company hopes to roll out an "upgraded" fuel-cell car by 2015, but did not give any further details.
Fuel-cell vehicles are seen as among the most promising green cars, as they run on hydrogen and emit only water, but the high costs of the technology are a major issue for car makers.
Toyota, one of leading fuel-cell car makers, currently leases hydrogen-powered vehicles to governments and corporate customers.
The move is part of the car company's hopes to stop its current sales slump.