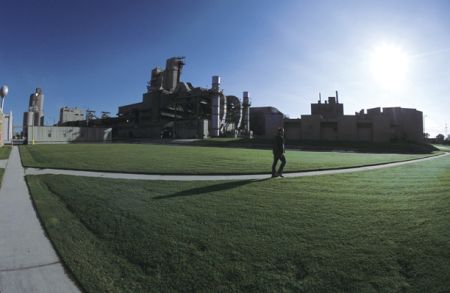 A landfill is now one of the sources of power for a the Lafarge Tulsa Cement Plant.
The Tulsa World reports that an 8,000-foot pipeline will bring methane, produced from the rotting garbage, from the Waste Management landfill where the city's residential waste is taken:
By substituting methane for coal, a renewable energy source is tapped and reliance on fossil fuels is decreased, said Jim Bachmann, the Lafarge plant's manager.
"We'll use at least 80 percent of it; we'll take 100 percent when we can," Bachmann said.
Mayor Kathy Taylor was one of many officials at the dedication who applauded the companies' partnership, which she called an "innovative step" toward reducing greenhouse gases.
Michael Patton, executive director of the Metropolitan Environmental Trust, said the pipeline is good for Tulsa and the environment.
"This landfill now can produce a product that can be used," he said.
The methane is estimated to reduce carbon dioxide output by 200,000 tons each year.