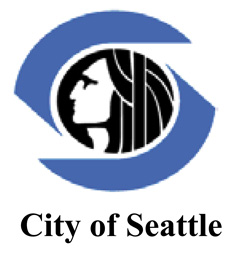 Concerns about the impact that soy-based biodiesel might be having on the environment (and, I know, that's another story and debate of its own), Seattle officials have stopped buying biodiesel for the city's fleet.
But the Seattle Post-Intelligencer reports that they could start buying biodiesel made from local waste grease:
"Not all biodiesels are the same," [Brenda Bauer, director of Seattle's Fleets and Facilities Department] said.
She said Mayor Greg Nickels directed her department to stop buying soy-based biodiesel fuel about a month ago. That was after the Environmental Protection Agency released a report that said ethanol production was potentially worse for the environment than gasoline.
Increasingly, critics say the production of crop-based alternative fuels — ethanol made from corn and biodiesel made from soy — is detrimental because of the amount of land needed to grow crops and greenhouse gas emissions.
So the city is testing waste grease-based biodiesel to see whether it meets local and national standards.
"Fuels are really complex," Bauer said. "We are trying to stay ahead of the curve in terms of finding fuels that are responsible fuels that will help us reduce our petroleum consumption. We're looking for a fuel source that has a good greenhouse-gas profile — ultimately it's not going to be petroleum."
Seattle uses about 73,000 gallons of biodiesel a month in its fire engines, pickup trucks and diesel vehicles. Officials say the waste grease option will also help keep that out of the city's landfills and sewer system.