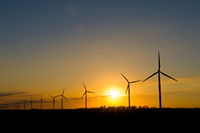 Missouri's biggest utility has struck a long-term agreement with an Iowa wind farm to buy enough power for 26,000 homes.
The St. Louis Post-Dispatch reports that AmerenUE will buy 102 megawatts of wind power beginning September 1:
The utility entered a 15-year agreement for about a third of the output from the second phase of a 300-megawatt Pioneer Prairie wind farm, owned by Houston-based Horizon Wind Energy LLC. That's enough to power 26,000 homes.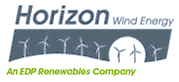 The deal satisfies a commitment to add 100 megawatts of renewable generating capacity by 2010, AmerenUE said.
"We will still be looking for opportunities as we increase the amount of renewable resources in our generating portfolio," AmerenUE Chief Executive Warner L. Baxter said in a statement.
The wind farm started operation just after the beginning of this year and is located in the northern part of the Hawkeye State.