The Sudanese government celebrated a milestone today with the opening of its first ethanol plant. The facility will produce 65 million litres and will expand to 200 mlpy within two years. The government is an investor in the plant which is using products from the local sugar mill as its feedstock.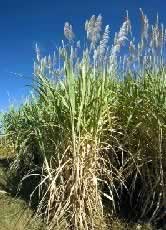 In addition to the launch of the ethanol refinery, the government has developed an aggressive plan to expand the country's sugar production from 800,000 tons per year to over 10 million tons per year. The increased sugar production could support both increased sugar exports and approximately 18 new ethanol plants.
The Global Renewable Fuels Alliance praised the Sudanese government for their efforts to build a sustainable biofuels industry. "This is a sound sustainable model for energy security and economic development," said Bliss Baker, Global Renewable Fuels Alliance spokesperson." The plan will require significant and scarce investment dollars and a continued commitment from the national government to be completely successful."
The hope is that this plant will not only be a successful economic driver for Sudan, but that other countries will follow their model of developing sustainable biofuels.