Add two university deans to the growing list of scientists who are backing biodiesel.
According to the National Biodiesel Board, more than 100 scientists have signed the "Scientists for Biodiesel" declaration, which highlights biodiesel's sustainability and its benefits to reduce dependence on petroleum, help address climate change and boost domestic economies: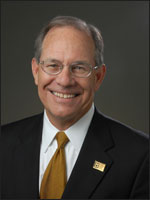 Thomas Payne, Vice Chancellor and Dean at the University of Missouri School of Agriculture, sees biodiesel as playing "a key role in our nation's future energy and environmental security." He added, "I am proud to add my voice to the growing chorus of scientists who are singing the praises of biodiesel and advocating for an increased commitment that will ensure that biodiesel reaches its full potential as a vital U.S. energy source."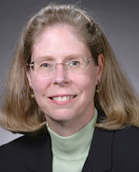 Dean of the College of Agriculture and Life Sciences and director of the Experiment Station at Iowa State University, Wendy Wintersteen, stressed the importance of a strong voice from the scientific community. "Scientists believe that research and innovation will continue to enhance the sustainability and efficiency of biodiesel," she said. "With over 100 signatories, this declaration demonstrates the strength and breadth of support for biodiesel within the scientific community."
"Our industry is at a critical juncture as we await details on implementation of the Renewable Fuel Standard, and the future of the biodiesel tax incentive remains uncertain," said National Biodiesel Board (NBB) CEO Joe Jobe. "This show of support from the scientific community will hopefully help people see through the misinformation that defenders of the status quo have spread."
You can see the full list of the scientists who have signed the declaration and read the full text for yourself at www.biodieselsustainability.com.