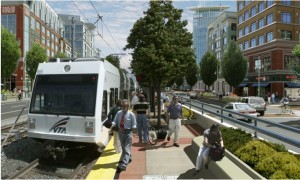 San Jose wants to become energy independent but they're not going about it in a traditional fashion. Instead, they hope to be the first city in the U.S. to generate its electricity through an organics-to-energy biogas facility. Should this plant come to fruition, it would be sited on a 40-acre site near the San Jose/Santa Clara Water Pollution Control Plant and convert 150,000 tons of organic waste into energy. The plant will be constructed and operated by Zanker Road Biogas.
Once the project becomes "official" several partners will work together to replicate the technology that has already been used successfully in Europe. The partners will include Zero Waste Energy Development Company, Harvest Power, GreenWaste Recovery and Zanker Road Resource Management. The project is waiting approval from several city organizations.
As landfills become full and some cities across the country are having difficulty getting rid of their waste, this technology would help reduce the amount of waste going into the landfills. Once the waste in converted to energy, it will be sold to the regional electrical utility power grid.
"This project not only demonstrates San Jose's leadership in the production of renewable energy but will help us meet the economic development, zero waste and energy goals of our city's Green Vision," said San Jose Mayor Chuck Reed.
The proposed facility could employ 30 to 40 during development and construction and is expected to create and retain 50 to 60 direct and supporting jobs when fully operational.