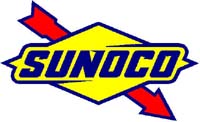 Sunoco is now the owner of a 100 million gallon per year ethanol plant in Volney, NY. Northeast Biofuels, LP was purchased $8.5 million. This ethanol production faciltiy is the largest in the Northeastern United States, where much of Sunoco's retail gasoline network is located.
Sunoco Chairman and Chief Executive Officer Lynn Elsenhans said, "We are pleased to join the Oswego County community and look forward to playing a productive role in the region. Operating this facility, and sourcing as much corn as possible from local growers, will contribute to the region's economy and support the creation of 'green' jobs."
According to their website, as a provider of transportation fuels, Sunoco views this purchase as a first step into alternative fuels, an area of possible growth for the company that it will continue to evaluate. The group is located in Philadelphia, PA and manufactures and markets petroleum and petrochemical products. With 825,000 barrels per day of refining capacity, approximately 4,700 retail sites selling gasoline and convenience items, approximately 6,000 miles of crude oil and refined product owned and operated pipelines and 43 product terminals, Sunoco is one of the largest independent refiner-marketers in the United States. Sunoco is a significant manufacturer of petrochemicals with an annual production capacity of approximately five billion pounds, largely chemical intermediates used to make fibers, plastics, film and resins. Utilizing a unique, patented technology, Sunoco's cokemaking facilities in the United States have the capacity to manufacture approximately 3.0 million tons annually of high-quality metallurgical-grade coke for use in the steel industry. Sunoco also is the operator of, and has an equity interest in, a 1.7 million tons-per-year cokemaking facility in Vitória, Brazil.