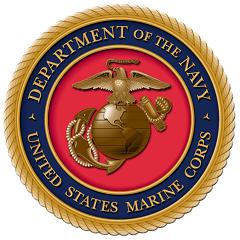 While I've always admired U.S. Marines for their ability to go anywhere, anytime, under any conditions – and kick some serious butt!!! – you have to admire the way they are also looking out for the environment.
This article from the San Diego News Network says Marines at nearby Camp Pendelton are adopting lots of alternative energy choices, including some hydrogen-powered vehicles and a filling station:
The base is also participating in a study with General Motors to test its prototype hydrogen fuel cell vehicle, called the Chevy Equinox, which cost a cool $1.2 million apiece. Workers are putting the finishing touches on a hydrogen fuel dispensing station next to Interstate 5, which will be the only one of its kind in San Diego County once it's up and running, said Camp Pendleton fleet manager Jim Seaman.
"In my opinion, that's where we're going," said Seaman of the fuel cell vehicles, which are used by base personnel for administrative errands. "The question is how long to get them and what type of fuel vehicles will we use until we get to hydrogen? These other vehicles and fuel types are just bridges until we get to hydrogen fuel cells."
The base is also expecting to receive a 12-person hydrogen fuel cell van from the state of California, which will be used as a shuttle between Camp Pendleton and San Diego.
Base officials decided to put the hydrogen fuel station just off Interstate 5 so that in the future, it may be opened for access by the general public, as part of Gov. Arnold Schwarzenegger's "hydrogen highway" initiative.
Other efforts by the Marines at Camp Pendelton include using wind and solar power and fueling some of their vehicles with natural gas.
Sempre fidelis and, now, sempre viridis (Always faithful and, now, always green).