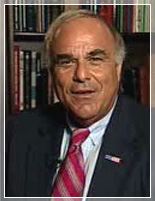 Pennsylvania's governor is looking to the federal government to help along his state's biodiesel and alternative fuel vehicle industries.
Governor Ed Rendell is asking the U.S. Department of Energy for $15 million in federal stimulus bucks for Alternative Fuel and Advanced Technology Vehicles Pilot Grants:
"As part of Pennsylvania's Energy Independence Strategy, the PennSecurity Fuels Initiative mandates the production and use of renewable fuels to grow the state's economy and reduce our dependence on foreign fuels," said Governor Rendell. "The federal recovery money can assist us in our efforts to reach the required goal of one billion gallons of home-grown biofuels be produced and consumed in Pennsylvania by 2017 – an amount equal to what the state will import from the Persian Gulf by that time."
The Department of Environmental Protection will partner with the Pittsburgh Regional and the Greater Philadelphia Clean Cities programs, the National Biodiesel Board and eight other industry partners to install fueling infrastructure, retail sites, procure vehicles, promote the use of alternative fuels and educate the public. The eight industry partners included in the project are: Buckeye Partners LP, Centre Area Transportation Authority, Gulf Oil LP, Guttman Oil Co., Lower Merion School District, Lycoming County Resource Management Services, Pennsylvania Energy Co., and Sunoco Logistics Partners LP.
"The primary objective of this grant is to displace petroleum-based diesel fuel with domestically produced biodiesel and natural gas to fulfill the state's and federal government's goals to establish long-term alternative fuel use," said Governor Rendell. "Adding these alternative fuel facilities and vehicles will enable greater access to biodiesel and CNG within the petroleum supply chain and improve fuel quality."
The hope is to have 23 biofuel terminals and four retail stations throughout the state, plus two natural gas refueling facilities and compressed natural gas equipment on 36 existing vehicles and 57 new natural gas vehicles for public transit agencies.
Rendell says the only thing hampering biodiesel growth is the lack of availability.