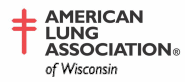 The American Lung Association of the Upper Midwest has announced the first of Wisconsin's E85 highway signs installed along Interstate 90 near Wisconsin Dells. The signs will alert flexible fuel vehicle owners of E85 available along exits.
The American Lung Association in Wisconsin's highway sign program pays for the production and installation of the signs, plus one year of rent under the state's Specific Information Sign program. "The blue highway signs do a great job alerting those passing through the area that E85 is available," explains Jackie Blackburn, clean fuels coordinator for the American Lung Association in Wisconsin. "Now, flex fuel vehicle drivers can more easily incorporate E85 into their road trips."
In 1986, Wisconsin joined the Federal Highway Administration's SIS program. This program allows for nearly 3,000 miles of the state's blue "Gas," "Food," and "Lodging" signs posted near Interstate and major roadway exits allow travelers to plan their stops based on what retailers are available.
Currently, there are 122 E85 fueling stations in the state of Wisconsin.