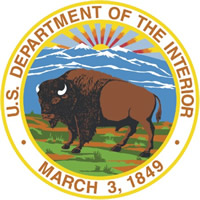 Burning deadfalls and brush in your stove or in your car might be a better option than having that same forest waste burn down your home.
One of the issues that the national forests and park lands run into each year is what to do with the fallen trees and underbrush that contribute to forest fires that threaten surrounding communities and the forest itself. While a certain amount of that material is needed to replenish the soil in the forests, too much of it leads to devastating forest fires (although I'm sure there's another line of debate on how devastating or for whom).
Biomass Magazine reports the U.S. Department of Interior is investing $15 million of the stimulus bill into 55 projects in 12 states to reduce those hazardous fuels on federal lands that will protect at-risk communities while supporting local efforts to produce fuel (and jobs) from the biomass gathered:
The final selection criteria ensured project planning and environmental compliance work was complete or substantially complete and that projects have the potential to provide additional economic benefits to support local or regional employment through post-treatment use of biomass in wood products or power generation.
California and its large amount of trees is getting the biggest amount of funding at $3.3 million. Not surprisingly, Montana and Arizona, states with large forests as well, picked up the next biggest amounts at $2 million and $1.3 million, respectively.
You can see the complete list of projects and awards by state at this Interior Web site.