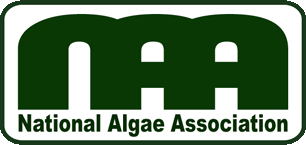 Our friends at the National Algae Association's Mid-South Chapter has snagged some impressive speakers for their upcoming workshop, "Algae: The Race for New Oil," on June 12, in Orlando, Florida. Among those speaking will be Ronald Pate of Sandia National Laboratories, who will talk about the U.S. Department of Energy's take on the OBP's Recovery Act Funding Opportunities:
The recent news of $50 million in proposed funding for grants related to algal biofuels has spurred great interest in developing algae biofuels partnerships and initiating the data gathering process for grant applications. Pate will address these topics and offer valuable insight into algae research based on his past work at Sandia Labs.
Other speakers at the intense one-day workshop on algae commercialization on June 12, 2009 at the Doubletree Castle Hotel in Orlando, Florida include Bob Wheeler of Aquatic Eco-Systems, Fluid Imaging Technologies CEO Kent Peterson, Femtobeam CEO Robin Ore, Sustainable Life Center president Tom Butler, and Jim Mulry of Millipore Corp. among others.
Tamra Fakhoorian, president of the NAA Mid-South Chapter says, "We have seen amazing developments in algae commercialization during this past year. NAA conferences and workshops have played an important role in bringing together the history-makers who are turning 'algae for biofuels' into a household phrase."
More information about this workshop is available at www.NationalAlgaeAssociation.com.