Getting ready to take off on your summer vacation? Planning to drive 100… 200… 1,000 miles from home? How about 60,000 miles? That's been Brian Brawdy's 11-month long road trip fueled with biodiesel, solar and wind power… plus he captures rainwater when he can to drink.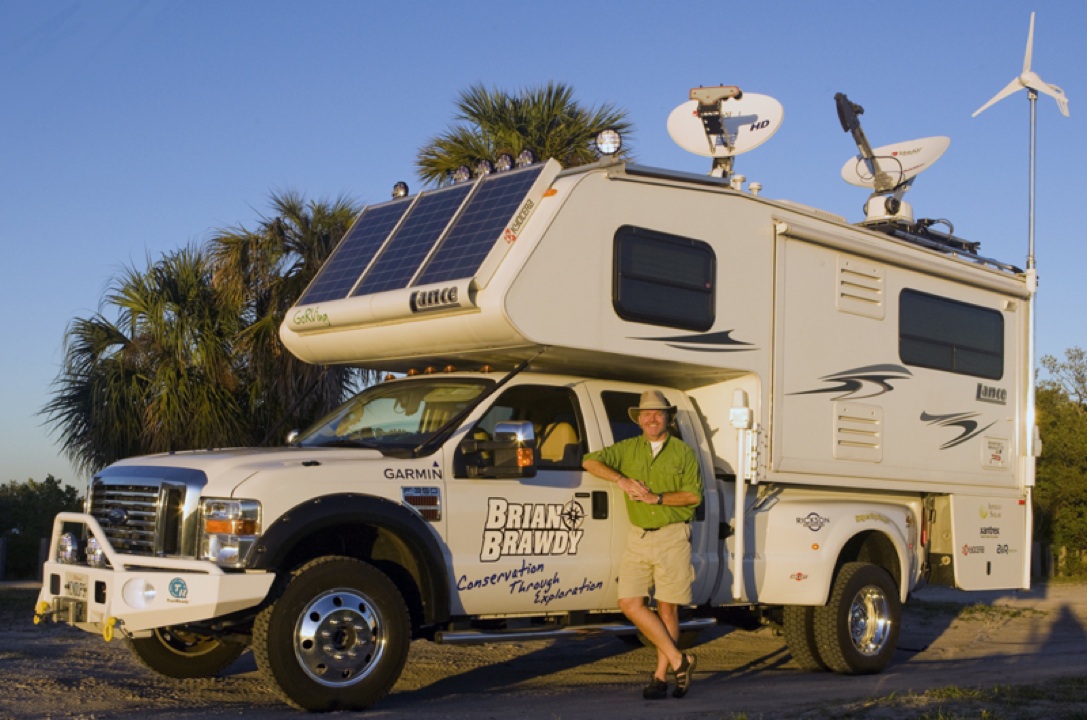 Brawdy has been using a Ford F-350 diesel pickup truck with a camper in the bed during his cross-country adventure he has dubbed "Conservation through Exploration." In this latest edition of the Domestic Fuel Cast, he tells me that the solar panels and wind turbine have allowed him to get truly off the grid and see some places that most people can't even get to.
He says his mission and message have been two-fold: conservation and self-reliance.
It's a really interesting adventure, and you can hear more about it here: [audio:http://www.zimmcomm.biz/domesticfuel/DFCast-5-22-09.mp3]