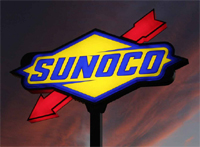 On June 15, Sunoco Inc. is scheduled to be the owner of a former Miller brewery near Syracuse, NY. Northeast Biofuels L.P. filed bankruptcy in January this year and is now being purchased by Sunoco for $8.5 million.
Construction of Northeast Biofuels began in 2006, but it was never completed, though some production occurred last year. Northeast owes creditors $172 million, according to bankruptcy documents. The purchase price is only a fraction of the $200 million cost to build the plant.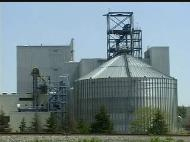 Sunoco spokesman Thomas Golembeski said that this aquisition would supply 25 percent of the ethanol Sunoco needs to blend into gasoline to meet renewable-fuels standards. He noted that Sunoco was attracted to the Northeast Biofuels plant in Volney, NY because it was close to Sunoco's main operations in the Northeast. Golembeski also said the company hoped to save some money in the shipment of ethanol from the Midwest, where most of the nation's ethanol is made and where corn production is concentrated.
"We think this is a good value. We also view this as a first step into an area of possible growth for the company," Golembeski said.