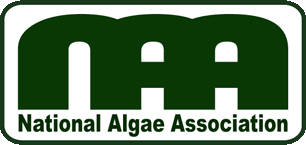 Algae is being seen as the next great feedstock for biodiesel… if the industry can grow the algae and extract the oil in a commercially-viable way. To that end, our friends from the National Algae Association`s Mid-South Chapter are hosting a one-day workshop on algae commercialization on June 12, 2009 at the Doubletree Castle Hotel in Orlando, Florida.
According to the group's Web site, the workshop, entitled "Algae: The Race for New Oil," will feature several presentations including an update on algae production in the region. There are some deadlines coming up soon if you want to submit white papers and business plans for review during the workshop:
* White papers for algae-related growth systems and support products, as well as R&D overviews must be submitted also by May 26, 2009 for review by the executive committee for potential inclusion in the workshop.
* Three business plans will be picked to present to the National Algae Association. Business plans must be submitted by May 26, 2009 for review by the executive committee for potential commercialization production of algae.
"We have seen amazing developments in algae commercialization during this past year. NAA conferences and workshops have played an important role in bringing together the history-makers who are turning `algae for biofuels` into a household phrase," says [Tamra Fakhoorian, President of the NAA Mid-South Chapter].
Organizers expect producers, equipment manufacturers, researchers, engineers, along with members of the legal, investment and financial communities to attend. More information is available on the NAA Mid-South Chapter Web site: www.NationalAlgaeAssociation.com.