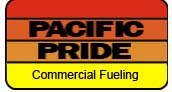 InterState Oil Company is now offering E85 at the Pacific Pride station at 917 Cotting Lane in Vacaville, California.
"We want to be environmentally conscious," said Greg Andrews, vice president of Interstate Oil. "Everyone is concerned about the air. We want to do our part."

The company has been a family owned and operated business since 1970. It is a leader in promoting the use of alternative fuels in the California and Nevada markets. They offer terminal infrastructure and the ability to handle rail traffic.
Andrews acknowledged that the E85 venture is new for the company, which is curious to see how well the industry will do. "We'll see what happens," he said. "We feel there will be a demand and we wanted to align ourselves with what the state is already doing."