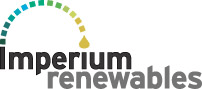 What a rollercoaster couple of years it has been for Seattle-based Imperium Renewables. Back in August, 2007, I was telling you about how Imperium was opening a 100-million-gallon-a-year biodiesel plant in the Pacific Northwest, representing 30 percent of all U.S. biodiesel production. A year later, the company was in trouble, canceling long-term contracts, cutting production and laying off almost all of its workforce. The latest move by the European Union to impose trade protection tariffs against American biodiesel has all but shuttered the once mighty company. But as the man in the Monty Python movie said, "I'm not dead yet!"
This story from the Seattle Times says Imperium could re-start its biodiesel plant next year… IF the government doesn't de-rail its latest efforts:
[Imperium founder and CEO John Plaza] hopes to resume operations next year, but that depends on what happens in a lengthy federal rule-making process to guide the future of biofuels.
An initial Environmental Protection Agency draft of those rules does not favor the canola-oil biodiesel Imperium produces.
"It's been frustrating and difficult for the industry," said Plaza, who challenges the EPA analysis.
A turnaround likely depends on how the EPA finalizes rules that flesh out biofuels legislation passed by Congress in 2007.
When the Imperium plant first opened, Plaza thought the rules would be in place by 2009 and would guarantee a significant U.S. market for biodiesel.
But the final rules are still awaited, and the EPA has launched an extensive review to address a hotly contested issue: how to accurately compare the greenhouse-gas impact of biofuels compared with petroleum fuels.
Maybe they should ask for a federal bailout. Isn't it funny that an industry that has a product that is popular with the public gets government interference while another one that produces unpopular cars gets all the help it could want? Talk about providing a disincentive for hard work!