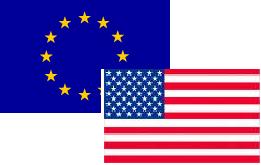 Temporary tariffs on American biodiesel imposed by the European Union could become more permanent.
In March, the EU, citing what it called unfair subsidies by the U.S. government that help American biodiesel producers, slapped temporary duties on biodiesel coming from this side of the pond. And, according to this story on CNMoney.com, the duties, which typically last five years, could be going up significantly:
The commission is proposing changes to the biodiesel duties: U.S. agriculture giant Archer Daniels Midland (ADM) will face a duty of EUR359 a metric ton of biodiesel, up from the temporary duty announced in March of EUR261/ton, the European official said.
ADM's rival Cargill will have to pay EUR213.80/ton, down from the duty announced in March of EUR275/ton. Imperium Renewables will have to pay EUR293/ ton.
Green Earth Fuels will pay EUR284/ton, and World Energy Alternatives EUR294/ ton, according to the proposal. Fifty-three companies that cooperated with the E.U.'s investigation will have to pay EUR335/ton, including Louis Dreyfus Agricultural Industries, Vitol Inc., and U.S. Biofuels Inc.
Peter Cremer North America LP and all other companies will have to pay EUR409/ ton, down slightly from the temporary duty of EUR419/ton.
National Biodiesel Board officials have dismissed the Europeans' complaints about American biodiesel as baseless.