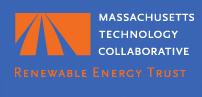 Progress on what could become the country's first commercial facility in the United States able to test wind turbine blades longer than 50 meters should take a big step forward with some help from a $25 million federal grant.
This story in the International Business Times says the U.S. Department of Energy is giving the state of Massachusetts the money for the Massachusetts Wind Technology Testing Center, set to start construction in September and to be completed by the end of 2010: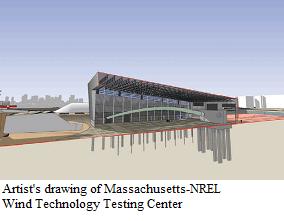 "Testing the next generation of wind turbines here will make Massachusetts a hub for the fastest-growing energy source in the world," [Massachusetts Governor Deval Patrick] said.
The center will attract companies to design, manufacture, and test their blades in the United States, the Department said, rather than shifting them to Europe.
Improving technology for longer blades will be especially useful for large-scale offshore wind power projects, the department said.
Officials believe the facility will help move wind turbine technology along, helping reduce production costs.