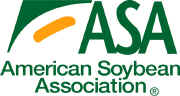 As I posted before, the debate over the Environmental Protection Agency's proposed rules for the expanded Renewable Fuel Standard (RFS-2) continues to rankle the folks who grow the biggest feedstock for biodiesel: soybeans.
The crux of the problem is that the under the new rules, biodiesel made from soybeans has been deemed to reduce greenhouse gas emissions by only 22 percent… while it must reduce those emissions by 50 percent if it wants to count toward the RFS 1-billion-gallon goal by 2012. And soybean biodiesel makers are worried their green fuel will be left out in the cold… a bitter pill for many of tm to swallow considering how they've been in on the ground floor of greenhouse gas reduction for some time.
According to Southeast Farm Press, the American Soybean Association (ASA) has made their displeasure known in comments to the House Agriculture Subcommittee on Conservation, Credit, Energy and Research:
ASA sees numerous potential flaws in the approach EPA is using for indirect land use changes in its proposed rule. Further, there are numerous factors that ASA believes refute the possibility that significant international indirect land use change would result from the relatively small increase in U.S. biodiesel production called for under the RFS-2.
"The approach EPA has used in its proposed rule on RFS-2 implementation is significantly flawed and would do unnecessary and irreversible harm to the competitive position of the U.S. soy biodiesel industry," said ASA President Johnny Dodson, a soybean producer from Halls, Tenn. "EPA's projections of indirect international land use changes resulting from a quite small increase in biodiesel production are built on faulty assumptions, flawed analysis and misplaced penalties."
ASA included a detailed list of the flaws in EPA's assumptions in its comments to the Subcommittee. These comments are available here.
When calculating the life cycle GHG impact of biofuels, the statute directs EPA to consider direct and indirect emissions, including indirect land use, of all stages of the fuel and feedstock production. The primary area of concern and disagreement has emerged over the international indirect land use assumptions that EPA has proposed to use in conducting their updated life cycle GHG analysis.
The article goes on to point out how land use change has been going on long before biodiesel was even as part of the picture. And it says the way the EPA is extrapolating land use change for the future based on 2001-2004 cropland conversions is "illogical."