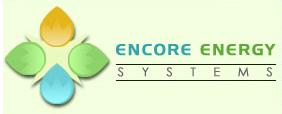 Earlier this year, I told you how Encore Energy was targeting troubled biodiesel plants… ones producing below their capacity… for acquisition (see my post from March 16, 2009). This company press release says that Encore is now making that happen in five biofuels facilities with its new business development partner, Hardin Fuels:
Four production facilities are located in Mississippi with one facility located in Texas.
An announcement will be released as each facility is acquired and begins production.
Fuel distribution and feedstock allocations have been located for these projects and will be further announced as shipping commences.
In anticipation of explosive demand, the Company continues targeting distressed biodiesel asset purchases and bio-fuel production and distribution agreements.
We'll need to keep an eye on this to see if this is a trend that takes out the small operators that help keep the biodiesel industry diverse… or if its a way to keep the overall green industry in the black.