The American Wind Energy Association (AWEA) has recognized Proven Energy, based in the west of Scotland (U.K.), as one of the world's largest manufacturers of small wind turbines. A small wind turbine is defined as those with capacities of 100 kW and under. Proven Energy sold more than 5,800 kilowatts of wind energy worldwide in 2008, making them one of the most successful wind turbine manufacturers globally.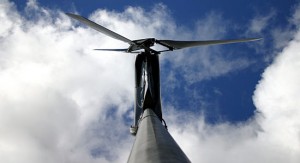 According to AWEA's recent small wind turbine global market study, at least 219 companies manufacture or will manufacture small wind turbines in the world. The small wind turbine market grew 78 percent in 2008 with the installation of 17,300kW of capacity. 
The company manufactures 2.5kW, 6kW and 15kW sized wind turbines for use in homes, businesses, schools, and municipalities. Replacing traditional forms of electricity generation (coal, natural gas) with a wind turbine can nearly reduce or eliminate electrical bills. The wind turbines can also provide electricity for remote applications including telecommunications sites operating in isolation of existing power. 
It's anticipated that the small wind turbine market will continue to grow as recent federal legislation offers American taxpayers a 30 percent tax credit for installing renewable energy including wind or solar. Other tax incentives are available through the Rural Energy for America Program.