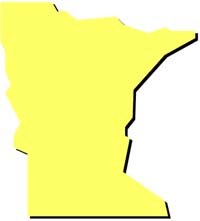 More than 100 surplus vehicles will be sold at public auction on May 16 in Arden Hills, Minnesota including 40 flexible fuel vehicles. The vehicles are primarily from the 2001 through 2006 model years, with varying mileage.
The auction opens for inspection and registration at 8 a.m., with bidding beginning about 9:30 a.m., at the Department of Administration fleet and surplus services building, 5420 Old Hwy 8 in Arden Hills. All goods are sold as is; sales are final and must be settled in full via cash or personal check on the day of the auction.
The state conducts about 12 surplus goods auctions a year and sells surplus continuously online. In addition to eight live auctions slated for the Twin Cities this year, sales will be held in Bemidji, Luverne and Grand Rapids; a calendar is available here.

Minnesota has 360 of the 1,994 E85 fueling stations across the nation. Minnesota has more E85 outlets than any other state.