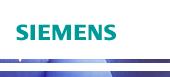 Citing its central location… in relation to the United States and the country's wind power industry… officials at Siemens say they will build a wind turbine equipment factory in Hutchison, Kansas.
This Reuters story says the German company expects to employ about 400 people:
The new plant will manufacture nacelles, or the structures that house a wind turbine's generating components, including the gearbox, drive train and control electronics.
Construction is expected to begin in August, and the first 90-ton nacelle is expected to be shipped in December of 2010.
The factory's planned annual output is 650 nacelles, or 1,500 megawatts.
The factory will join other Siemens operations in the U.S.: a wind turbine blade plant in Ft. Madison, Iowa and a wind turbine research and a development center in Colorado.