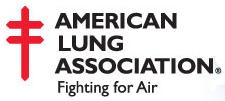 A report by the American Lung Association says that the air in America is pretty bad. But local associations of that parent organization believe that biodiesel is key to cleaning it up.
The State of the Air Report 2009 was shown during the American Lung Association of the District of Columbia's recent (ALADC) news conference, as touted in this National Biodiesel Board press release: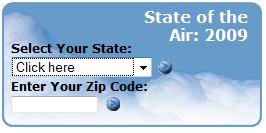 "Give your support to any effort to advance technology that emit lower levels of pollution like biodiesel," said [Professor of Environmental and Occupational Medicine at the Howard University College of Medicine and Vice Chairman-Elect of ALADC Dr. Bailus Walker, Jr.]. He also showed attendees the Journal of Inhalation and Toxicology published issue on biodiesel that resulted from a summit the ALADC and the American Lung Association of the Upper Midwest convened in 2006.

National Biodiesel Board member Ben Wootton of Keystone Biodiesel attended the ALADC news conference. The company will be supplying fuel for the District of Columbia, which is preparing to switch to a biodiesel blend. Wootton, an asthma sufferer, became interested in working in the biodiesel industry after learning about biodiesel's air quality benefits.
Biodiesel is a sustainable, renewable alternative to diesel fuel that reduces most regulated emissions substantially, including carbon monoxide, particulate matter and unburned hydrocarbons.
"With biodiesel, America can produce its own cleaner-burning diesel alternative that helps clean up the air with existing vehicles," said Joe Jobe, National Biodiesel Board CEO. "Biodiesel is a natural solution to help achieve lung associations' goals to reduce air pollution and safeguard our health. We are grateful for their support and applaud their vision for a cleaner future."
The NBB points out that biodiesel reduces air toxins by 90 percent and significantly cuts down on the compounds linked to cancer. In addition, breathing the smoke from petroleum diesel exhaust can trigger an asthma attack, while biodiesel reduces that particulate matter triggering those attacks up to 40 percent.