A new office building for the Iowa Soybean Association will help the group in its efforts to promote biodiesel. And the ISA will be able to complete the construction of its Ankeny, Iowa building thanks to some help from the state legislature.
This story from MidwestAgnet.com says Iowa's Governor Chet Culver went to the construction site to sign Senate File 342, legislation to ensure continuation of progress on the building project: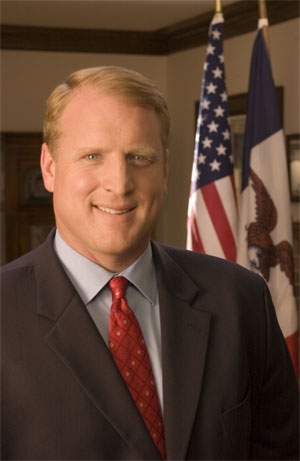 "This project fits well into our focus on infrastructure as we're working to stimulate economic development. This building is a great visual," Culver said. "With the passing of this bill, we're encouraging a project that illustrates what we're also trying to do around the state with the public infrastructure. Projects like this are critically important during this economic downtime. This is how we will literally work our way to recovery."
During his visit, the Governor emphasized his ongoing commitment to agriculture. "It's important with every legislative session to do all that we can for rural Iowa, for agriculture, for the biofuels industry. I want to continue to fight for rural Iowa and for Iowa's farmers."
As an example of his support, he noted that he has signed an executive order to have the state fleet use more ethanol and biodiesel.
"As co-chair of the Biofuels Governors Association, I'm working extremely hard with other governors to get the attention of the new Administration. For example, we have an E15 waiver pending at the EPA now. I'll be in touch with the Administration to partner in granting that waiver. I've met with Senator Harkin and will also visit with Senator Grassley on that issue."
Culver also noted that he he's been talking with Amtrak officials about getting high-speed trains to run on biodiesel.