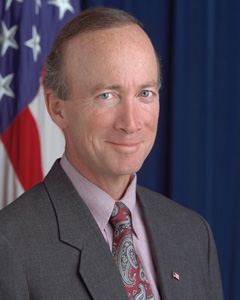 Indiana Gov. Mitch Daniels signed House Enrolled Act 1193 that will help campuses and school grounds in the state install E85 stations.
"Grants to invest in E85 pumps and fuel tanks are currently available to retailers and local governments," said the sponsor of the bill, State Sen. Ron Alting. "This legislation would extend those grant opportunities to school corporations and universities so they can install E85 fuel tanks on campuses." He also noted that the bill could also save schools money by giving them access to state tax breaks and incentives currently offered for those who produce and/or use biofuels.
Currently, petroleum marketers such as Crystal Flash Petroleum in Marion County and Family Express Corp. in LaPorte County have taken advantage of some of the $135,000 in grants to add E85 in the past year. Alting said that these funds were made available at no cost to taxpayers but from corn check-off funds.
"There is a growing opportunity for our state to be one of the nation's leaders in promoting the use of renewable fuels," Alting said. "Hoosiers are some of the country's largest producers of corn and soybeans – products used to create biofuels."