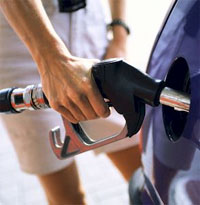 Georgia has become the third state to pass a bill requiring suppliers to make available an unblended gasoline grade for marketers who want to make their own ethanol fuels. The measure awaiting the signature of Republican Gov. Sonny Perdue would require refiners to supply a straight-run gasoline for blending by July 1 this year. Refiners also would be barred from interfering with a jobber's right to blend alcohol or claim federal tax credits on blended fuel, and would have to amend their supply contracts to delete any ban on blend sales.
The Georgia measure would require distributors who produce their own ethanol fuel to indemnify suppliers against any losses, damages or judgments resulting from the sale of any blended product. Refiners are lobbying hard to persuade Perdue to veto it. They cite trademark and contract law concerns, conflicts with federal renewable fuel requirements and interference with commercial transactions. Additionally, there may be a problem with state regs, says Ric Cobb, of the Georgia Petroleum Council.
Marketers in Georgia say they want to produce their own blended fuel from ethanol purchased at some of the new plants opening in the state and some have invested in their own production facilities.
"Wholesalers can go state-by-state passing blending rights laws, but majors just keep them tied up in court. We need something to happen on the federal level to rein in oil company opposition to renewable fuels," says a leading Georgia jobber.