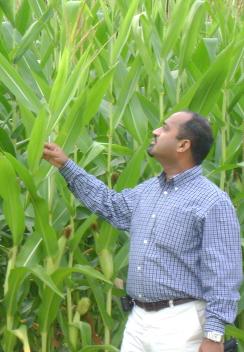 Many warmer parts of the world, including the American Southeast, have been cultivating the jatropha plant as a source material for biodiesel. But farmers in colder climates would like to look into the warm-loving, non-food feedstock, too. Well, if everything goes well with research at a Pennsylvania school, they might just get the chance.

The Philadelphia Inquirer reports that assistant biology professor Sairam Rudrabhatla at Penn State-Harrisburg has patented a cold-tolerant gene and will try to alter the jatropha plant to grow in northern fields:
"In the next nine months, we should be able to introduce the gene into the plant and probably in a year we can grow this in greenhouses," he said. "ItÂ's very exciting."
The Milton Hershey School has agreed to provide space for the research, but the researchers hope to build and equip their own laboratory and greenhouse. They made a pitch for federal funding Friday to Rep. Tim Holden, D-Pa., who chairs a subcommittee looking into alternative energy sources.
Holden is also hoping for a federal biodiesel mandate starting next year.