The Oregon legislature now is considering five bills that would limit the use of ethanol in the state. The bills are in response to complaints about: the product raising food prices, ethanol mileage reduction vs. gasoline, and the wear of the ethanol on small engines.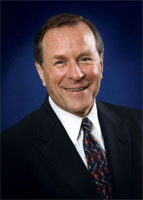 Currently most fuel in Oregon contains ten percent ethanol. The Oregon State Marine Board cites caution for using ethanol blended fuel in boats. They say that ethanol can dissolve the inside of certain boat fuel tanks and ethanol absorbs more water.
Oregon Governor Ted Kulongoski is a supporter of the renewable fuel who helped push biofuel tax breaks through the previous Legislature, along with a requirement that Oregon's gasoline contain 10 percent ethanol. That requirement kicked in statewide Jan. 1.
In 2008, the Legislature created exemptions that allowed the sale of "clear" gasoline without ethanol for boats, power tools, aircraft and other uses. But opponents of the ethanol standard said too few stations provide ethanol-free gasoline to make the exemptions practical.