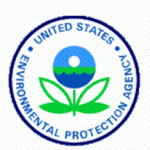 The Environmental Protection Agency (EPA) announced today that it is seeking public comments on the "Green Jobs Waiver" that was submitted several weeks ago requesting the current ethanol blend be increased from 10 percent ethanol (E10) to 15 percent (E15). Since 1978, the limit has been set at E10 for conventional (non flex-fuel) vehicles. The comment period will be open for 30 days after the notice is published in the Federal Register which is expected to happen on April 22nd. Last month, the Underwriters Laboratories (UL) certified all current dispensers and components for E15.

In a company statement, Jeff Broin, CEO of POET said, "Lifting the arbitrary cap and allowing ethanol blends of up to 15 percent is our nation's means to achieve commercial-scale cellulosic ethanol, green jobs and a better environment. It is important that Americans use this comment period to let the Environmental Protection Agency know how important homegrown ethanol is to our nation."
Growth Energy and 54 ethanol manufacturers submitted the E15 application to EPA on March 6, 2009. Current statute calls for EPA to make a decision within 270 days of receipt, which is December 1, 2009. It is imperative for the biofuels industry that the blend wall is increased in order for the ethanol industry to achieve the biofuel levels as set out in the Renewable Fuels Standard (RFS). Increasing the blend wall will also help ensure that there is a market for cellulosic ethanol when full-scale plants come online.
To learn more about the E15 reques or to submit comments, visit http://www.epa.gov/otaq/additive.htm.