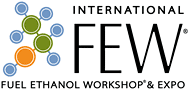 The 25th anniversary of the Fuel Ethanol Workshop (FEW) is fast approaching – June 15-18, 2009 in Denver, Colorado. Two awards will be presented this year to outstanding industry professionals: The High Octane Award and the Award of Excellence.
The High Octane Award is chosen by the industry and honors a person who has helped the ethanol industry mature and progress over the years. In general, the award is presented to an individual who has made a big impact on the ethanol industry. BBI will then announce the nominees and the industry will vote to determine the winner.
People can also submit nominees for The Award of Excellence. A qualified nominee is an individual who has published papers and/or made significant research, technical advisory and development contributions in the ethanol industry. The award winner will ultimately be chosen by committee, led by Dr. Kevin Hicks.
Deadlines for submitting nominations is May 1, 2009, and awards will be presented during the general session. For more information visit www.fuelethanolworkshop.com.