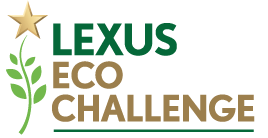 Two teams of high school students have taken top honors in the Lexus Eco Challenge, sponsored by book mega-supplier, Scholastic.
About 50 teams of teens took part in the national environmental contest with a group from Thornbridge High School in the Chicago suburb of Dolton and another group from Plantation, Florida (just north of Miami) picking up the top $50,000 prize each. From the Scholastic Lexus Eco Challenge Web site: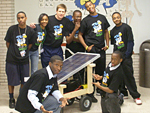 Thornbridge BioDiesel, Illinois
Team: Garrick, Darryl, Terry, Lamar, Tramel, Jay, Gabrielle
Thornbridge BioDiesel's teacher advisor Brian Sievers and his team built a biodiesel processor, held a community oil drive, hosted a number of popular presentations, and embarked on a media blitz about their project that resulted in MySpace and YouTube videos, as well as a number of appearances in local press outlets!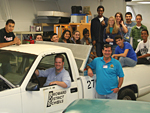 EcoGeeks, Florida
Team: Amanda, Jason, Shannon, Natasha, Ross, Jhon, David, Kevin, Shawn
Teacher advisor Allan Phipps and his team focused on aiding the hurricane relief efforts in Haiti. The team sent solar ovens, low-impact "green cuisine" recipes, and seedlings to Haiti's large number of struggling refugees.