A tax incentive designed to encourage the use of biodiesel has moved forward in the Rhode Island State Legislature.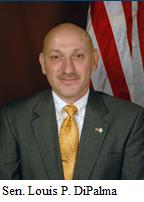 The Providence (RI) Journal reports the state's Senate Finance Committee gave unanimous approval to Sen. Louis P. DiPalma's measure that would exempt blended biodiesel fuel from the state's 30-cents-a-gallon motor fuel tax:
Current law generally exempts from the tax only 100 percent biodiesel fuel. The bill would also exempt biodiesel fuel that is mixed with regular diesel.
The bill "looks to put the right type of incentive in place" to further encourage the use of biodiesel fuel, DiPalma said at a hearing on the measure at the State House on Tuesday.
Among the bill's cosponsors are Senate President M. Teresa Paiva Weed, D-Newport, Senate Majority Leader Daniel P. Connors, D-Cumberland, and Senate Minority Leader Dennis L. Algiere, R-Charlestown.
The vote occurred shortly after a hearing on the bill, S 0525, which advocates said would help local biodiesel manufacturers and distributors. Paiva Weed and Connors joined other committee members to vote in favor of the measure, which now goes to the full Senate.
According to the National Biodiesel Board, about half of the states now offer either tax credits, exemptions or both for biodiesel.