A caravan of more than than 24 alternative fuel vehicles will leave from Raleigh, NC on April 15 at 3:30 p.m. and travel across the state. The Clean Fuel Advanced Technology program at the NC Solar Center is leading a clean transportation technology drive across North Carolina. The tour will continue with stops in Greensboro and Charlotte on April 16.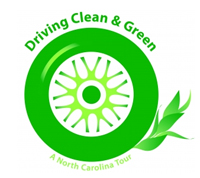 VIP drivers include: Congressman Bob Etheridge, U.S. Ambassador (retired) James Cain, NC Cabinet Secretaries: Gene Conti, Dee Freeman, Britt Cobb and Triangle Transit Authority Director, David King and over 24 alternative fuel/advanced technology vehicles including: E85, neighborhood electric, plug in hybrid, natural gas, and propane vehicles.
Sponsors of the tour include: NC Department of Transportation, NC Division of Air Quality, NC State Energy Office, Environmental Defense Fund and Novozymes of North America. More information visit: www.ncmobilecare.org.