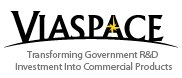 Amid concerns and criticisms of the near-term viability of cellulosic ethanol, VIASPACE Inc. has announced plans to expand production of its proprietary grass feedstock Giant King Grass. The Company's goal is to supply nonfood feedstocks for the production of cellulosic ethanol, methanol and "green gasoline."
The first major Giant King Grass crop was planted in October 2008 in Guangdong Province China and to date, is demonstrating survivability in all weather conditions. The perennial grass is propagated by seedling rather than seeds and each plant can generate between five to 10 new seedlings. Another advantage of this plant is that is can be harvested four times a year. VIASPACE is negotiating to lease more land and anticipates to have 300 acres growing by September.
Several petroleum companies have made recent plays in the biofuels market including BP's recent announcement that it would build a cellulosic plant in Florida using grass as the primary feedstock. In addition, Shell has significant investments in cellulosic ethanol produced from switchgrass.
Despite uncertainty, fast-tracking cellulosic ethanol to market is gaining political support as research demonstrates its starring role in the recently proposed low-carbon fuel standard economy.
Carl Kukkonen, VIASPACE's Chief Executive stated in a company release, "We see this renewable energy segment of our business as an opportunity to participate in the expected growth of cellulosic biofuels as an environmentally friendly, non-petroleum source of energy."