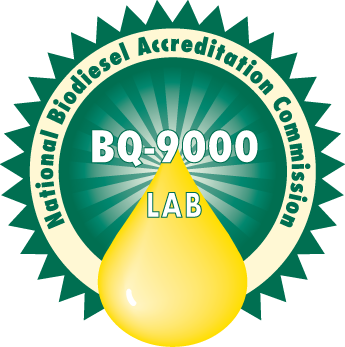 A new certification for commercial labs will help ensure the most reputable biodiesel quality program will be verifying the green fuel.
This press release from the National Biodiesel Board says the National Biodiesel Accreditation Commission (NBAC) has created the BQ-9000 Lab Program:
"Reliable lab results are a major factor in guaranteeing fuel quality," Rod Lawrence, Manager of Quality Control for Magellan Midstream Partners L.P. "This rigorous program will offer biodiesel customers the confidence that the lab used to test the renewable fuel is using best practices and has met standards for excellence synonymous with the BQ-9000 program."
The BQ-9000 Lab Program calls for quality management systems in commercial laboratories that analyze biodiesel and biodiesel blends. Laboratories must establish and maintain the quality management system to be eligible for the BQ-9000 Lab Program. Laboratories operated by BQ-9000 Producers and Marketers are also eligible to seek this certification.
The lab certification program focuses on several analytical related areas such as:
* test result reporting
* equipment calibration and maintenance
* quality control
* proficiency testing
The BQ-9000 program combines the ASTM standard for biodiesel, ASTM D6751, and a quality systems program that includes storage, sampling, testing, blending, shipping, distribution, and fuel management practices.