In March, the European Commission imposed tariffs of 26 euros ($34.51) to 41 euros ($54.42) per 100 kg (220 lbs) on American biodiesel, virtually shutting the Yankee green fuel out of the European market.
Today, the National Biodiesel Board (NBB) turned in formal written comments to the EC's decision to impose those provisional antidumping (AD) and countervailing duties (CVD) on U.S. biodiesel entering Europe, citing procedural and factual shortcomings in Europe's decision: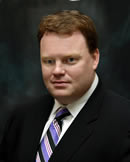 "The comments we have filed highlight that arbitrary procedural conclusions and inaccurate market assumptions were used by the EC as the basis for imposing provisional duties on U.S. biodiesel," stated Manning Feraci, NBB's Vice President for Federal Affairs. "The rationale used to impose AD and CVD duties – which clearly benefit the interests of European biodiesel producers – runs afoul of the EU's WTO commitments."
The NBB's comments plainly illustrate that the European industry has not been harmed by U.S. competition, a fundamental fact that must be proven before duties can be finalized later this year. The comments filed by the NBB also note the faulty procedural assumptions that are utilized in the EC's ruling, specifically relating to the arbitrary decision to change the definition of the product under investigation. In addition, the provisional ruling also appears to omit key information from significant EU biodiesel producers that would be detrimental to the European Biodiesel Board's (EBB) claims in the investigations. Strikingly, the EU producers that are alleging harm in the complaints have increased their market share by 5.8% and posted a 5.7% profit, which is quite healthy by industry standards.
Feraci adds that he hopes the EC will recognize the value of the NBB's comments and meet its WTO obligations.